String Length 54cm (can be tuned in A or G).
Plum sides, alternating plum and curly maple back. Plain maple neck and peg head, yew pegs. Satinwood fingerboard central panel with rosewood edging. Pine resin and linseed oil varnish.
The rose of this viola is based on the original one (see the image further down the page) in a spinettina* that was made in Venice, 1540, for the Duchess of Urbino (*it is housed in the Metropolitan Museum of Art, New York). On this particular reproduction of the rose, the surface of its middle layer is gilded - the effect is particularly noticeable in reflected light, when viewing at an angle - thus making the top, main ornamental layer, more prominent in appearance.
1. & 2. Body of the viola da mano, and the fragement of its ornamental inlay, as depicted on Girolamo Dai Libri's painting.
3. One of the inlayed ornaments on the case of the spinettina. It has some degree of resemblance with that of the viola on the painting (see picture 2.) and was chosen as a prototype for this viola da mano project, for the interlacing inlay in the area below the bridge.
4. Rose of the spinettina.
The instrument featured on this page was made for René Genis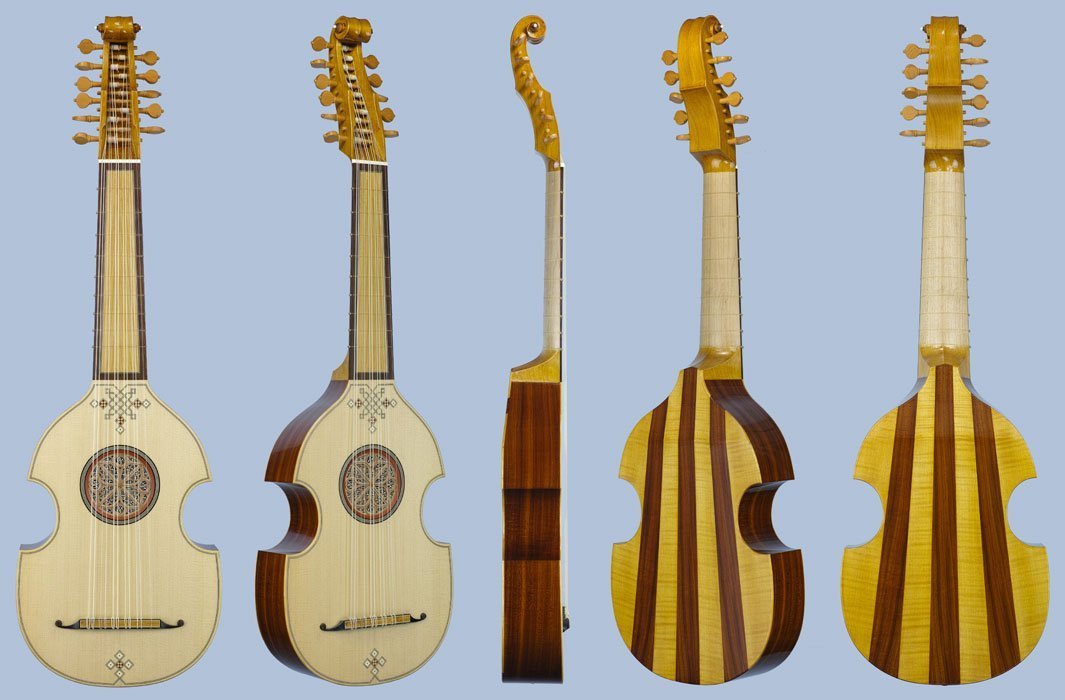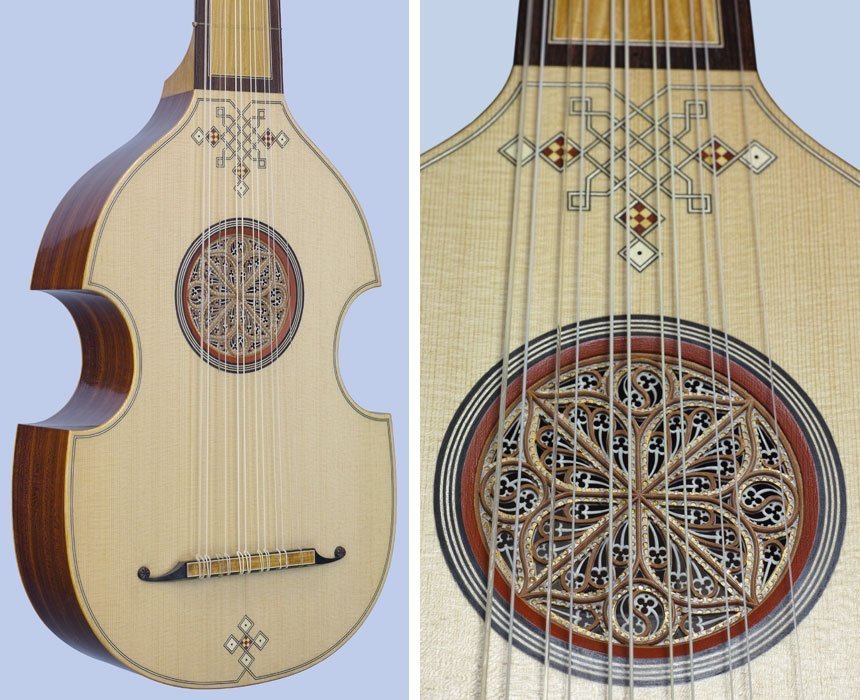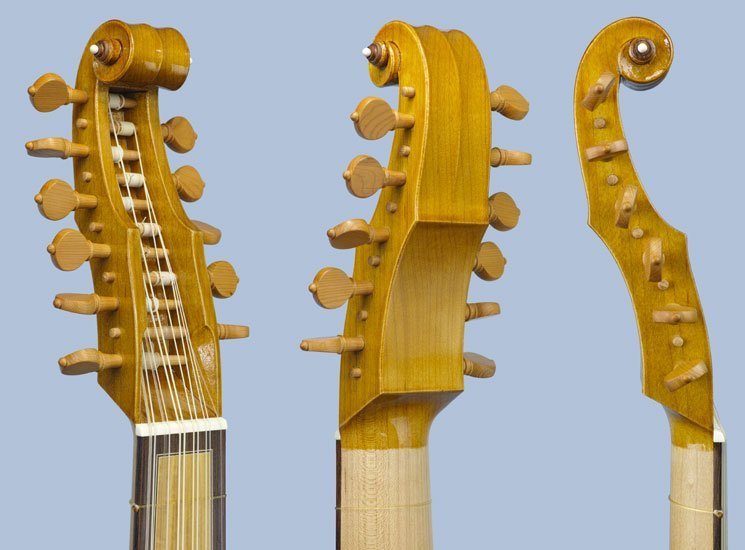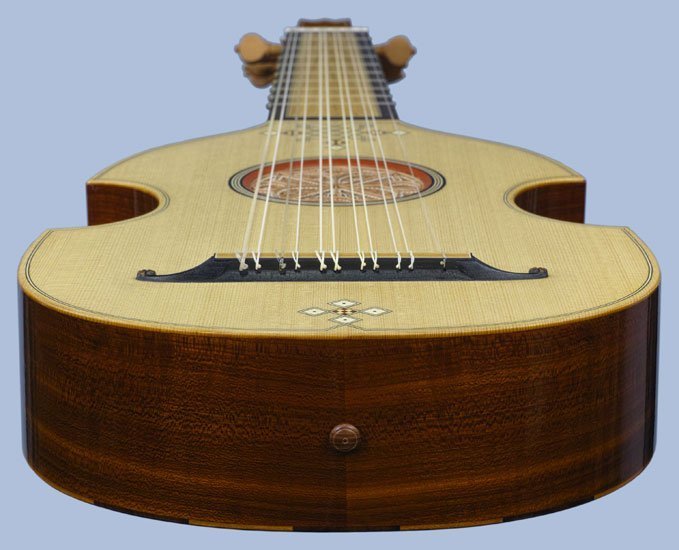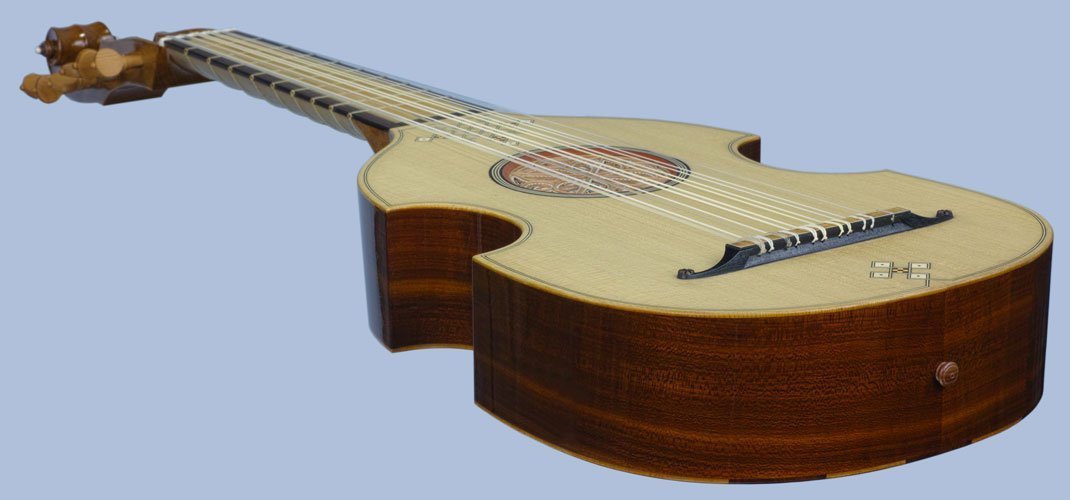 home vihuelas guitars viols contact
© 2017 Alexander Batov